i like the wind. i like thunderstorms. i also like the winter sun.
i like the sea. but i don't want to venture too deep. i like the ground beneath my feet.
i want to be free. but i also need to belong.
i like to sit by the window. i like to observe. but i also want to be noticed.
i am rebellious. yet i can be painfully traditional at times.
i want to change the world. but i don't want to get my hands dirty doing it.
i am an idealist. yet i can see both sides of the coin.
i come across as extremely candid. but i'm actually quite gaurded.
i am scared of heights. but i take the tallest free-fall ride in the world and i sit by the window when i fly.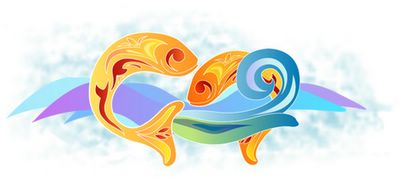 i like to be independent. yet i want to be taken care of.
i could be very unhappy. but you wouldn't know because i could laugh the most when i am unhappy.
i am honest. but i am also make-believe. i am an actress.
i am very resilient. very strong. but i am also very weak-willed.
i don't believe in religious restrictions and irrationalities. but i believe in destiny. i believe in astrology.
i am not moneywise. but i am forever concerned about financial security.
i like to be alone. i don't like loneliness.
i am like the two fishes of my sign. swimming in two opposite directions. trying to find what i am and some courage.
i. the narcissist. i am obsessed about evaluating myself. but i don't love myself. why can't i just say at the end there is just myself. because that is perhaps the reality.
i need to cling onto my relationships and i am scared to let go. why do i always feel like a kite with it's strings cut without my relationships to validate me. i should break free and swim upstream for a change.
but i know tomorrow i will be back to my security-seeking self. tomorrow i will feel torn apart by my freedom-seeking self.
i am forever trying to find the balance. and forever failing.

this was a sad little post. tomorrow will be a brighter day.